2017 Show Announced!
May 6, 2017
The theme for the 2017 marching show has been announced!

Featuring the music of Star Trek, "Where No One Has Gone Before..." will tell the story of the human race as it ventures to colonize a new world. But were we the first ones there?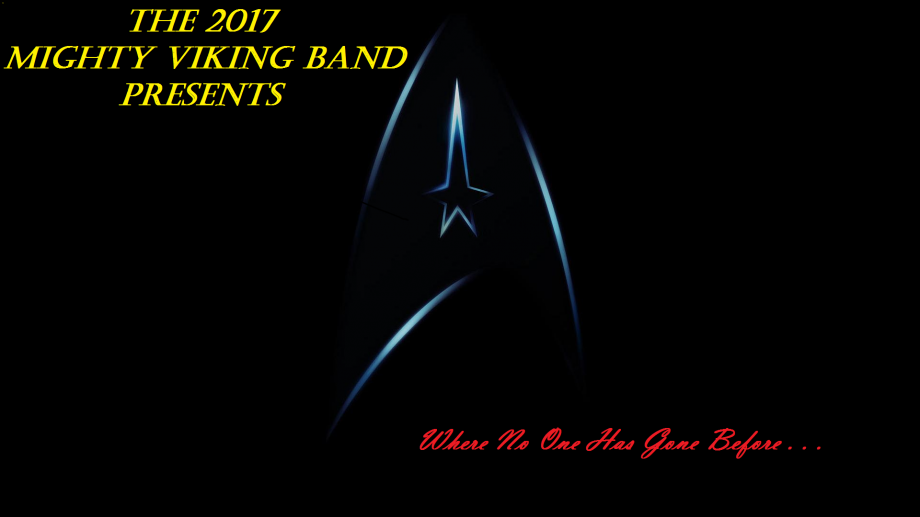 Back