Mighty Viking Band Wins Big at Volunteer Classic
By Scott Emerine | October 24, 2017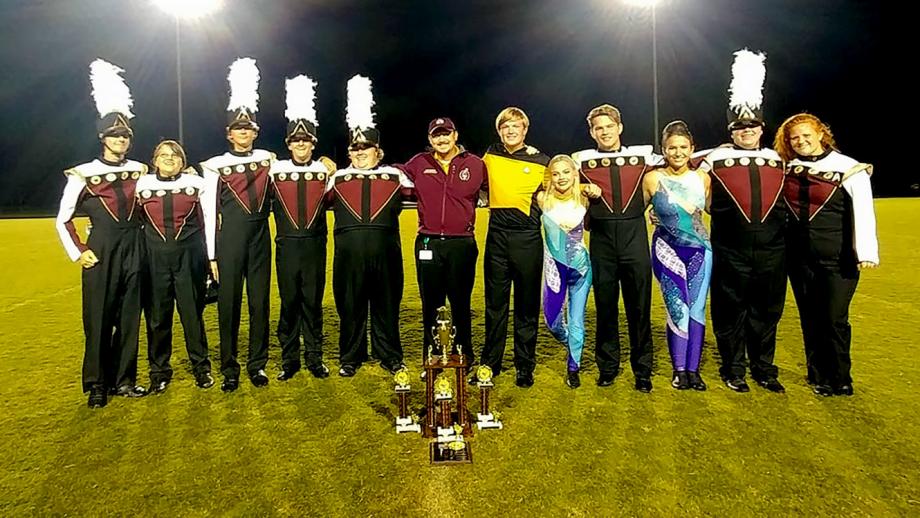 Mighty Viking Band Wins Big at Volunteer Classic
Prepares for Final Competition in Pulaski

The Tennessee High School Mighty Viking Band (MVB) announced today that the band brought home numerous trophies from the Volunteer Classic Band Competition in Maryville, Tenn., at Heritage High School. The highly competitive band competition featured 27 bands including two exhibition only bands in four different classes based on the size of the schools.

The MVB Band won 1st place in color guard and 1st place in the percussion categories. The MVB Drum Major Max Fleming won 2rd place. The band won a superior rating and won 1st place in their class. Including the larger class bands, the MVB ranked 5th overall.

"Each week these students show great focus and resilience," said Band Director David Semones. "There were some larger bands that competed at the Volunteer Classic and our band performed really well."

The MVB will perform in their final band competition of the year at the Cougar Band Classic in Dublin, Virginia at Pulaski County High School on October 29th. Performance time for the band is at 4:30.







Back