The region's oldest, largest, and most prestigious self-run marching band competition!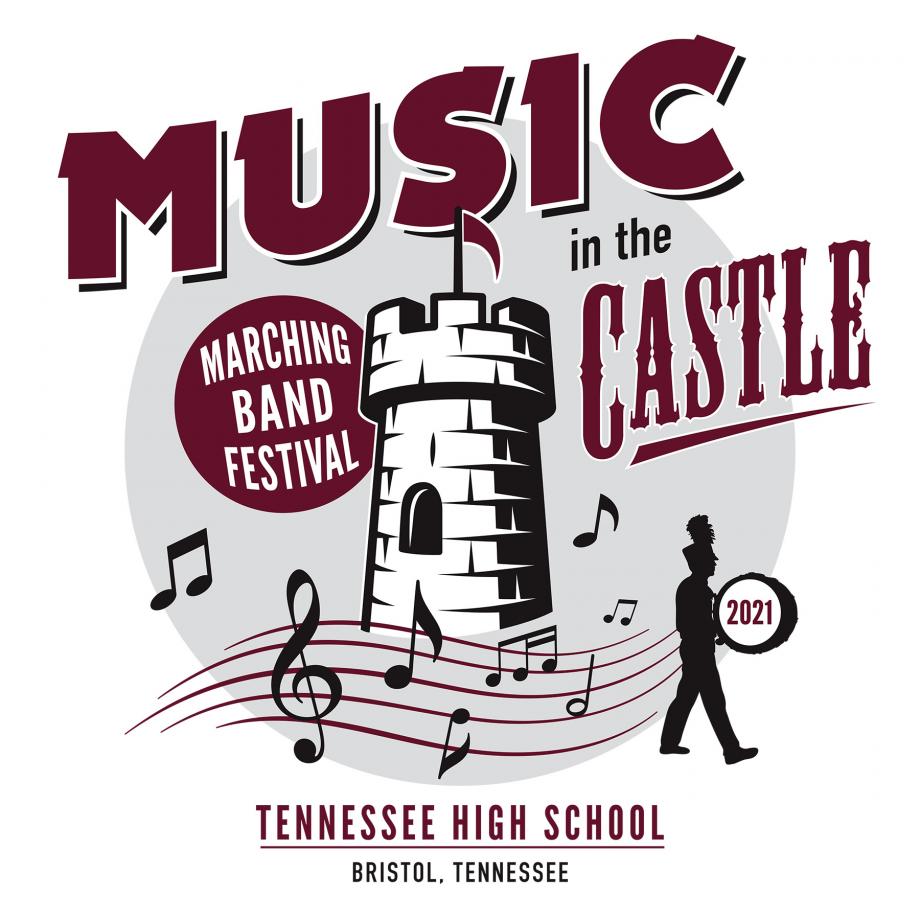 MITC 2021
October 2, 2021
New Jumbo-Tron! --- State-of-the-Art Astro Turf! --- Quality Adjudication!
Many Awards! --- Huge Selection of Vendors! --- Beautiful Area!
College Exhibition Bands! --- The Historic Stone Castle!
Tennessee High School
1112 Edgemont Avenue
Bristol, Tennessee
Spectator Admission: $8.00 adult, $5.00 student, children under 5 - free $6.00 for programs. Ticket and program combo $12.00
Questions?
David Semones, THS Band Director @ semonesd@btcs.org
Alisha Bales, MITC Coordinator @ bales92a@gmail.com
BAND DIRECTORS: Click
HERE
to register for MITC 2021!
Secure your band's spot in the contest as soon as possible by returning the registration form along with the registration fee of $100.00 made payable to "THS Band Boosters". Deadline for entry is Tuesday, September 14, 2021. An informational packet will be sent to the band director prior to the competition.
Classifications
Classifications will be determined by the number of winds and percussion.
1A 1-35
2A 36-55
3A 56-74
4A 75-94
5A 95+

*Classes may be adjusted based on number of registered bands. You may move up in class, but not down. Those who choose to move up will be placed in the first time slot of their class.

Adjudication
The format for adjudication is based on the Tennessee Bandmasters Association's Marching Band Evaluation System. Adjudication sheets can be found here:
http://www.tennesseebandmasters.org/marching-band/
The adjudication panel will consist of one judge from each of the following captions:
Music Effect, Music Ensemble, Visual Effect, Visual Ensemble, Percussion, Drum Major, & Auxiliary
Awards
1
st
and 2
nd
place trophies will be awarded within each class for these captions:
Music, Visual, Effect, Percussion, Drum Major, Auxiliary
Grand Champion Awards
will be given to the bands with the highest overall score – one for the smaller classes and one for the larger classes.
The
"Band of the Day"
Award is given to the band with the highest overall score of the day, regardless of class.
Two awards ceremonies may take place depending on the number of bands registered.

Thank you to our proud sponsors for making this event possible!
Competition Information